Heated Driveways and Snow Melting Systems
Melt Snow from your Driveway with a ClearZone Snow Melting System
Features and Benefits of ClearZone Radiant Snow and Ice Melting Heat Cable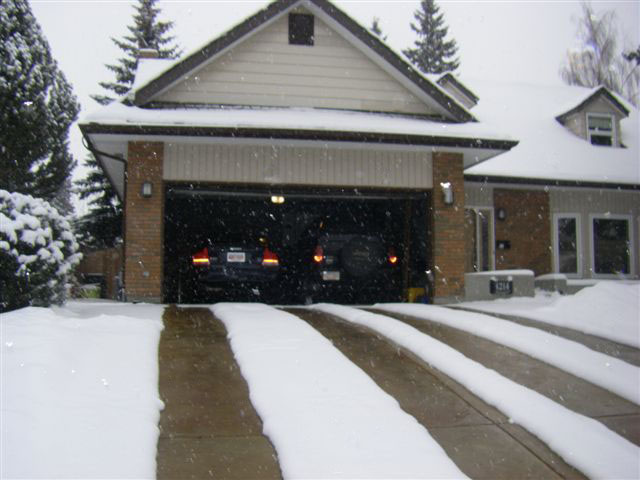 ● Heating driveways and walkways keep them clear and safe during the winter months.
● Electric radiant heated driveway systems enhance safety.
● Radiant snow melting systems eliminate the need for manual snow removal.
● Radiant heat eliminates the need for corrosive salt and snowmelt chemicals.
● Radiant snow melting systems are fully automated and energy efficient.
● Radiant snowmelt systems help prevent ice and snow damage.
● Electric radiant snow melting systems are maintenance free.
Because of the clean, quiet, and efficient operation of a driveway heating system, you can increase the value of your property as well as eliminate the need for manual snow removal. Snow melting systems also eliminate the need for corrosive salt and snow melting chemicals that can kill nearby grass and plants. The runoff from snow melting chemicals and salt is also harmful to the environment and pets. In this day and age of environmental awareness, using renewable energy for radiant heat is the option of choice for clean snow removal. Learn more about heating your driveway with a ClearZone snow melting system by calling 888.488.WARM (9276) today.
ClearZone heated driveways and snow melting systems operate automatically. The electric heating systems detect when areas of your driveway or walkways require snow or ice melting, and automatically sends power to the embedded heating cable as required. Subsequently, the heated driveway is kept free of ice and snow throughout the winter. (The system also features manual override capability.) Radiant heated driveway systems can also increase the lifespan of the structure by preventing ice, plow, and salt damage.
Effective Heat Control Ensures Optimal Operating Economy
ClearZone controllers and sensors ensure energy-efficient operation. The radiant snow melting system utilizes premier heat cable and minimal energy, operating only when needed, yet achieving optimal results. The electric driveway heating system activates only when precipitation is detected and temperatures are below a set point (usually set at 38 or 39 degrees). Installation and operating costs of ClearZone radiant snow melting systems are modest when considering the many immediate and long term cost-savings and advantages. Radiant heated driveways and walkways increase property values, eliminate the need to shovel and salt driveways, walkways and parking areas, and prevent costly property damage typically caused by ice, snow, salt, plowing and other manual snow removal methods.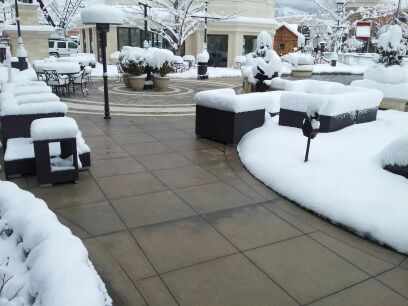 Electric Heated Driveways - Suitable for Virtually all Surfaces
The automated ClearZone heated driveway and radiant snow melting systems are reliable and effective, and can be safely used to heat just about any type of medium, including: asphalt, concrete, tile (pavers), and more. Among the many ClearZone ice and snow melting applications are: heated driveways, walkways, parking areas, outdoor steps and stairways, loading platforms, ramps and bridges, etc.
ClearZone Radiant Heat Product Offering
For automated heated driveways, sidewalks, ramps, steps, and outdoor radiant snow melting applications the ClearZone heat cable is controlled by a compact, high-tech sensor (activation device). Depending on the system, the sensor can either be an aerial-mount WS-2C or an in-ground (pavement-mount) sensor. These advanced activation devices detect temperature and precipitation, so when weather conditions warrant, the sensor signals the controller, and power is then sent to the embedded heat cable to warm the driveway and prevent snow from accumulating.
---